History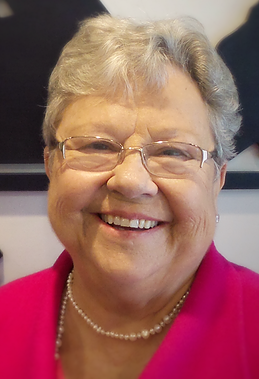 In March of 1990 Sheila and Joe Zimmer purchased a small child care center in Salisbury known as Buttons & Bows. There were a total of 36 full and part-time two, three, and four-year-old students enrolled at that time. Mrs. Zimmer brought her personal philosophy of a high quality early childhood education in a caring, secure environment that encouraged each child to always do his/her best. That philosophy had been developed through years of education and experience working with preschool and elementary aged children.
Sheila Zimmer holds a Bachelor of Arts degree from the University of Notre Dame of Maryland, with a concentration in Elementary Education and graduate degrees in Early Childhood Education and Reading. Her experience includes teaching, consulting, evaluation, and administration in the Baltimore area.
The first kindergarten class was established in 1992 and gained immediate approval from the Maryland State Department of Education, office on non-public certification. At the request of the families, a first grade was added in 1994. A house on the property was adapted for additional classroom space and a wing was added to the existing building in order to accommodate the long waiting list. When the wing opened in early 1995, the house was converted to an Infant/Toddler Center.
The 1995 addition was filled quickly, the waiting list remained, and parents were requesting additional grades. Another building, housing eight classrooms, a library, administration offices, a multi-purpose room, kitchen, and restrooms was opened in 1998 and the name was changed to Wicomico Day School. The new name more accurately reflected the broader spectrum of services and increase of classes through grade 5. At the suggestion of the faculty, the Core Knowledge curriculum was investigated and, following careful research, was adapted beginning with the 1998-1999 school year.
Space continued to be a problem, so another addition was built and opened in December, 2001. It contains administrative offices, teacher work areas, three classrooms and a room for the special area teachers. The original part of the building was replaced in the summer of 2004 to accommodate infants, toddlers, two and young three year olds. The 2004 - 2005 school year also introduced the addition of middle school aged students. The school continues to be an approved, gold star Core Knowledge school and all classes are also approved under the Maryland State Department of Education.